Are you struggling to tap into your creativity right now? Me too. I'll be honest, my COVID experience has been bleak: my entire industry shut down, my day job started to slide away, and no one has any idea when it will end.
So for the first few months, I went into "emergency mode" — I forgave myself for not creating, for not expanding my work. But now it's time to get back into my creative self… I hope you'll join me!
I will be putting out a weekly creativity prompt on this blog every Friday beginning July 17th. They are geared more toward screenwriting/playwriting, because that's what I do, but are entirely open for you to work through via whatever medium you prefer.
To share your work, please do so in the comments of the post or on our Discord channel here by the following Monday. Which means you have one weekend to develop your scene, story, painting, whatever. I'll respond to the post's comments & the Discord throughout the day!
Once a month a Patron will submit a writing prompt and I will create a scene for you to read — flipping the tables! For Patrons, I will also (attempt to) record a solo read of the scene, time permitting. If you'd like to submit prompts for me or watch, make sure you join Patronage.
And finally, on a loose schedule (and with your permission, of course!) I'll pick a shared story or scene from the month and record a reading of your work.
See you Friday for your first prompt!
…and Patrons? Send me your prompt suggestions! You know how to reach me. 😉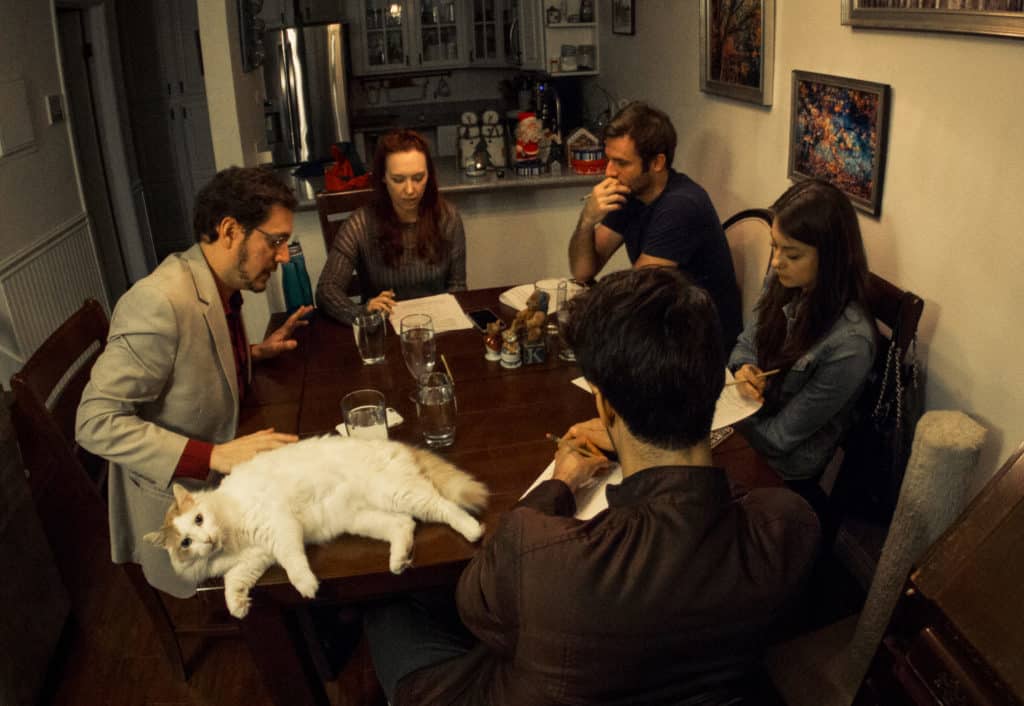 Tools For You
Pick your medium. Pen & paper are great. Maybe you prefer typing — great! Check out 750words.com
When to write. I recommend starting with just 30 minutes of uninterrupted "creativity time" — and make sure it's YOUR time, no kids and no distractions.
Write nonstop for 30-minutes. Do not edit. Do not censor your work. Just write. Anything. Everything. If you want to keep going after 30 minutes, go!
Take a pause. Once your session (30 minutes, an hour, longer!) feels complete, or once you finish your story, scene, etc. …take a break. Put it down. Don't come back for at least two hours. I prefer overnight.
Edit your work. I love this stage. This is my favorite. Come back and make your changes! You'll have let it gestate so your edits will be more ruthless & your work will make all the more sense for them.
Submit! Discord or here in the comments — or if something's super personal, leave a note for me on Twitter and we'll figure something out.