Sketch News
One year ago, I started feeling the itch — the itch to create, to shoot, to WORK. I'd had it the previous year, in late 2019 and early 2020, when I was working on AIRDROP, but when Covid hit, I had to shelve everything. So I wondered how I could make ANYthing without a production team, a crew, a cast… And I figured: short sketches. I shoot. I edit. It might suck, but let's see what I can do!
It was perfect timing: things were dead. I could dedicate some time to writing and shooting and learning editing. It was a great learning experience.
And now… The industry is actually moving again. I'm seeing it too; auditions are picking up slowly, self submissions are starting to become more important, which means a lot more back-end work for actors. That's fine, though: I know how to do it (thank you sketches!)
The industry definitely changed: we're all on self tapes still. A lot of work opened up for minority actors, which I am decidedly not, so it's more important than ever for me to keep making my own waves.
For right now, I'm stretched a little too thin. I started the COVID short sketches when there was absolutely nothing going on, but I'm kicking back into a few things. I need new headshots, reels, class is back in the room again…
So I'm going to take a pause on the sketches. I have several written already & I can shoot them any time, but given that things AREN'T completely dead AND my attention is being diverted a little bit, I'm okay hitting that stop button right now.
I set out to prove that I could make content entirely on my own, that I could shoot and edit alone. I did it! I proved it.
I DO still want to get the ones I have written shot, but not at the expense of auditions, so keep on the look out for them. They'll come. It'll just be a little slower, for I am but one lady who has 8000 jobs.
That all said, bluntly, I do not want to lose your gift or support, so please let me know your thoughts here.
Writing & Shooting News
Piggybacking on the above: what I could do, and I need your input/feedback on this idea, is post the scripts that I have written already. I'm also open to sharing my work on this feature I'm writing, but that's probably a bit from being share-ready
I would love to produce real stuff with real sets full of real people, but that's not going to be viable until Covid is behind us. Testing and other requirements add a ton of money to shoestring budgets we just don't have. The second SAG relaxes some rules, I'm open to it. Unfortunately, I'm really at the mercy of COVID and the restrictions of the unions. I can't afford to slap a third more onto a budget (which is roughly what people are estimating). I recently chatted with a friend who produced a feature in Texas during COVID and she said even that was a nightmare. And they were in Texas. "Do not do it," she warned.
So I think I'll heed that advice.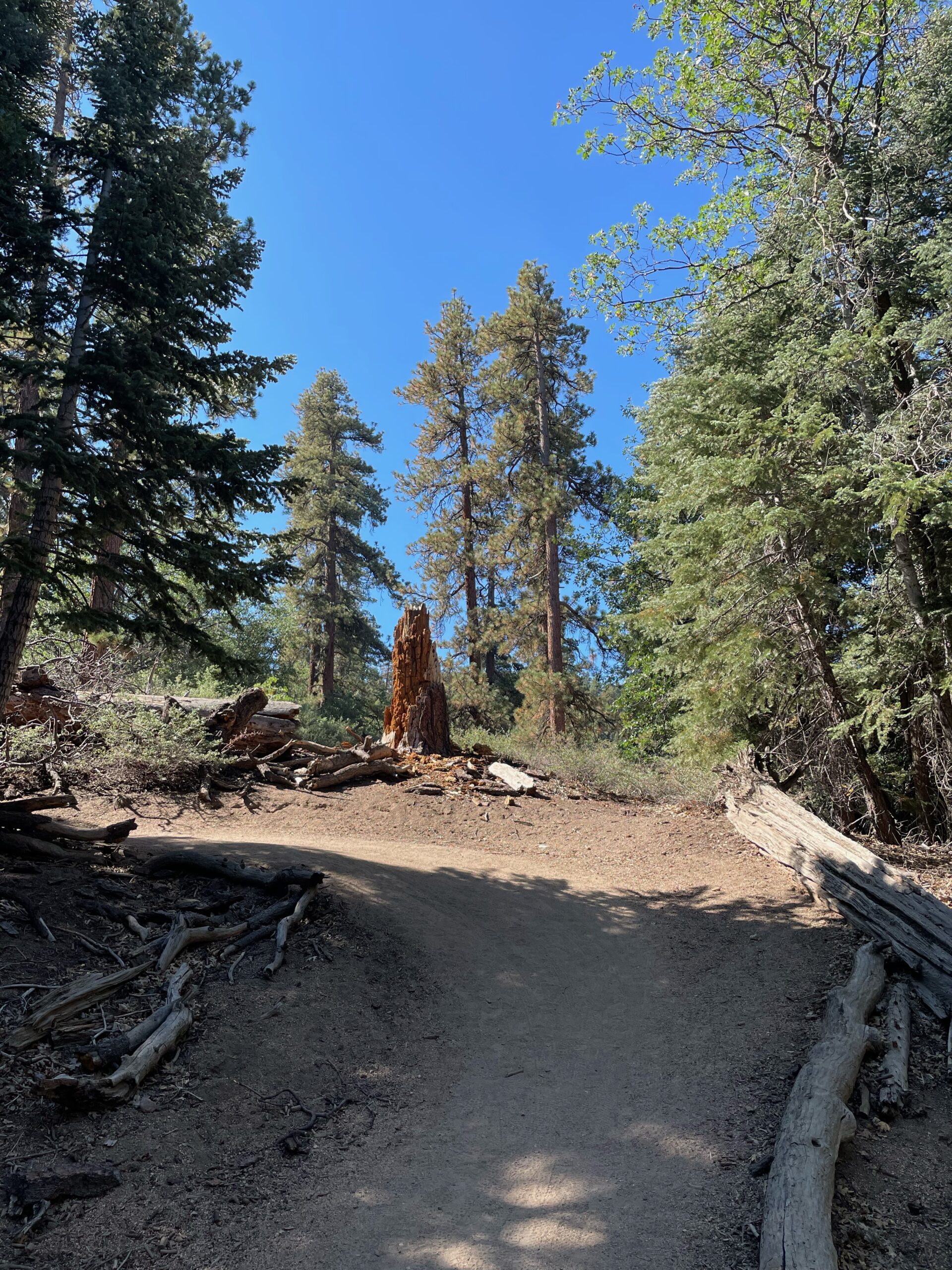 And while things are still a little dodgy for self-production, I'm taking the time to write. I mentioned that I had a feature idea; that's turned into a 25 page treatment (which I need to clean up a bit) and I'm working hard on getting THAT into an actual feature script. This is the first full length feature I've ever written, so in addition to getting my ideas on paper (…or, computer) I'm also watching a TON of movies within the genre and following along with scripts if I can. It's been a real learning experience — kind of like how the sketches were!
I stole away to Big Bear earlier this month to give myself the vacation that was cut short in July and it was a great move. I was able to go hiking nearly every day and I came up with some truly fantastic bits and moments for my script. Given that it's ABOUT a solo backpacking trip, I'm also kiiiiind of thinking that sometime after fire season ends, I may give that a go.
Should be an adventure! Just hiking slammed me with so many genuine nuggets (like the rapid disposal of a bra: why the fuck am I wearing one in the middle of nowhere?? or "how to pee" without removing a pack) — these little things that I would miss if I wasn't living this actual thing. So imagine what a backpacking trip, short though it may be, would do for that.
Anyone into the outdoors? Any tips? I'd love to hear from you & your experiences — or even recommendations on where to go!
What I'm Into
Swimming! I decided to challenge myself this month and signed up for the American Cancer Society's 15 mile swim challenge. We've already raised nearly 500 bucks and I'm pretty pleased!
Full disclosure: my foot IS still broken, so who knows if I'll hit 15 full miles. Who cares. I'll try!
I think some of you may know this: when I was a kid, my mom's younger sister was diagnosed with brain cancer. After she had a seizure and couldn't drive, I spent the summer between my freshman and sophomore year of college in Texas with her. I can get you back and forth to that oncology center NO PROBLEM but if you asked me where 6th Street was, I'd have no damn idea.
She passed away the following year. I'm glad I had that time with her. I'm glad I knew enough to step up and do right by family at 17. I'm glad I went. I'm sad she died.
So I hope that a little of this money goes to glioblastoma research; I hope fewer and fewer families ever have to watch a loved one with cancer; I hope we can do some good together.
Patron Supporter Links
If you're a Patron, don't miss out on any of your links! Here's a quick list for you of everything I posted this month:
Thank you so much for reading,
Kate
GENTLY STALK ME WHEREVER
Please note that some websites may be affiliate links and I may receive a small kickback for your support via those links.
Enjoy,
Kate Hackett